See on Scoop.it – Sciences & Arts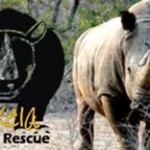 Time is of the essence! Did you know that every 18 hours a rhino is brutally killed for its horns in South Africa? Countless calves are lost when their mothers die. With only a few thousand of these beasts left…
There are nights, Peter tells me, he is haunted by the mournful cry of an orphaned rhino calf.
You ever heard the desperate cry of a rhino calf?
Neither have I, supposedly it is heart piercing. Peter tells me one particular poaching scene will stay with him forever. Here was this bewildered young rhino calf bellowing mournfully while nudging its dead mother, imploring her to get up. The mother of course had bled to death after the front of her face was laid open when her horn was severed by a machete….
"No one single thing can stop the poaching", says Peter, "It needs a multifaceted strateic approach." This strategy includes directly protecting the rhino on the ground using sophisticated systems and equipment….
Today Peter and his associates have built a model to effectively protect rhino. So why isn't this being applied throughout South Africa? For several reasons, the government is not yet "interested", it takes money to launch such a large scale effort, and it takes trained people. Presently Peter and his team work with private reserves, volunteers, and local businesses as resources and time allow….
Care to learn more?
http://www.nikela.org/portfolio/stop-rhino-poaching ;
See on www.nikela.org